Nokia was a giant, with complete domination and their story outlines how companies that fail to make the switch to the digital age are often left behind, the Marketing of your firm is no different.  Every professional services firm needs a marketing strategy that will take them into the digital age and how they'll use online marketing to reach their prospects and convert them into high paying clients. Before the digital era when Nokia was a key player, traditional marketing ruled. Today, traditional marketing isn't very popular and chances are a year from now that'll also be the case.
The Enlightened Services buyer
Traditional marketing days involved convincing buyers to choose you. Referrals and networking were very popular. However, online marketing came and changed so many aspects of marketing. First of all, all your clients are now online; you don't need to move to seek clients physically.
Second, and most importantly, your prospects are enlightened. The internet, armed buyers with information which allows them to be in charge of what they want. Today, it is less about the hunt and more about making your firm easy to be found when a client has a pressing question and needs answers.
As a professional firm owner, you need to prioritize a marketing strategy that's effective. In this digital marketing age, online marketing is your best bet. Professional services firms can't stubbornly remain in their traditional marketing ways.
Why do you ask? Because, in recent years, the professional services industry has taken centre stage. With the endless hunt for information and solutions, there's even more need for content addressing these concerns. Therefore, professional services firms are in a great era right now.
The fact that online marketing is a better marketing strategy today doesn't mean total disregard for traditional marketing. Your business will thrive when conventional and online marketing strategies work in tandem.
The Digital Revolution
"The Digital Revolution" or " The Fourth Industrial Revolution", are the phrases being used to describe what is going on in today's business environment.
This is in reference to the"industrial revolution" of the 1800s. The First Industrial Revolution used water and steam to power and mechanize production. Whereas today, the internet and technology are being used across all major industries to revolutionize not all only production but how we fundamentally communicate with our customers.
Defining traditional marketing
Traditional marketing refers to the conventional methods of marketing used ever since the concept of advertisements or marketing came into existence. In traditional advertising, there is no definite way to measure the success of your efforts, however, you can implement strategies that can assist in tracking aspects such as conversions. You can read more about that here Ebook- 7 Essential Steps to Connect your Digital & Traditional Marketing.   Traditional marketing methods include:
   Print advertising

   Billboards 

   Radio advertisements

   Door-to-door advertising

   Television Ads

   Cold calling

   Direct mail ads
Defining online/digital marketing
Digital marketing is all efforts made by a firm that uses an electronic device or the internet. Businesses leverage these channels to connect with current and prospective customers. Digital marketing methods keep changing  and evolving They include:
   Social media platforms (i.e LinkedIn, Facebook, Twitter)

   Search Engine Optimization (i.e Google, Yahoo, Bing).

   Email marketing (i.e Newsletters, Mailchimp)

   Content marketing (i.e Blog posts, ebooks, video)

   Inbound Marketing (

i.e

Content marketing, call to action, lead generation)
   Websites. (

i.e this website)
Related: How executives approach a Major service purchase
Should firms transition from traditional to online marketing?
The simple and straight answer to this is yes. Online marketing has transformed the market and to succeed; you need to adapt. Professional services is a people industry, and when buyer behaviors change, you need to restructure your business system to fit into the buyer's needs.
If you still have qualms about transitioning. Think of this: how well are your traditional marketing efforts fairing now? How far ahead of your competition are you? Is your traditional marketing strategy effectively meeting the needs of your prospects? Another to Question ponder is; are you happy with the number of leads and customers you are receiving from traditional marketing? Let's say hypothetically you are happy with the number of leads, are you satisfied with the quality of leads? These are some of the challenging questions that firms need to answer in order to remain competitive in the digital age.
A study by Cisco Systems and worldwideworx in 2010, Showed that South African internet users exceeded 5 million. Five years later in 2015, that number was at 25 Million users. That's almost half of South Africa's population. In addition; PWC has forecasted that South Africans will spend Close to R60 Billion on Internet access by 2017, in 2018 going forward that number will be even higher. (Good news if you're an internet & Adsl service provider)
The importance of Content marketing going forward.
In this modern age, buyers need a more humanized experience when purchasing services. The impersonal advertising tactics won't cut it anymore; you need to show your clients that you know who they are and that you have their best interests. 
Content Marketing is a Puzzle that connects the entire Integration process and allows you to formulate a marketing strategy that meets your business objectives. If Organizations can develop an effective strategy for creating content based on a proper understanding of their target audience, they'll not only drive leads but also increase sales and quantitatively demonstrate leadership within their industry. One of the simplest ways to simplify the concept of content marketing is, let's say your firm specializes in change management consulting, your firm's website needs to be the Wikipedia of change management consulting. Every question under the sun ever posed to you by would be clients related to change management consulting should be answered on your site.
Related:  Building your content marketing plan
How does Content marketing integrate into Digital and Traditional Marketing?
Consider this, Social media is an integral part of your digital strategy in which you interact with customers. You will surely need to share useful content for your customers to consume. -When you direct a customer to your website or landing page, you'll want to keep them on your website after you've captured their email address. This is only possible if you have compelling content that addresses their needs.
The Nokia Story.
Nokia was a wireless handset maker, with little to no innovation.  Their idea of innovation was being able to build and ship millions of phones to almost any corner of the planet at a low price. Function and style weren't a priority to them. At its peak, Nokia sold 450 Million handsets in 2007. Today we take it for granted that our phones have internet browsers, games, apps, and countless content features including email.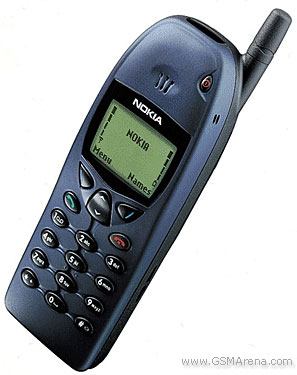 The Rise of Nokia
Nokia's 6100 series – the company sold nearly 41 million cellular phones in 1998 – This helped Nokia surpass Motorola and become the world's top cellular phone maker in that year. As a result, Nokia's sales increased over 50% year-on-year, operating profits shot up nearly 75%, and stock price sky-rocketed a whopping 220%, resulting in an increase of market capitalization from nearly $21 billion to around $70 billion.
The Content Story
Once upon a time content was something new and Nokia failed to take notice, companies like Apple realized this and focused on making phones that allow us to do more than just make phone calls. What Nokia failed to realize was that, its ability to make millions of phones is what made it a market leader, but in order to remain a market leader they needed to know that content is king and start creating mobile phones with this in mind.
The Tipping point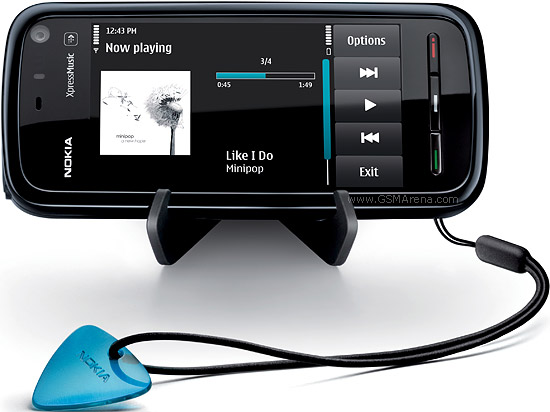 Nokia needed to build phones with bigger storage, bigger displays, and bigger batteries. With Apple launching its first-generation iPhone in 2007 and the growing popularity of touch-screen phones, Nokia released its first all-touch smartphone in 2008. Dubbed the 5800 Xpress Music, the device was also the first to run the touch-driven Symbian. Even though Nokia released a touch screen phone it didn't have nearly as many apps as it's competitors and its touch screen experience was dismal compared to iPhone.
Nokia's unwillingness to embrace drastic change when it was required was probably the biggest reason that brought the mobile giant down. The company took way too long to embrace the content revolution and when it finally did it made way too many errors in its strategy.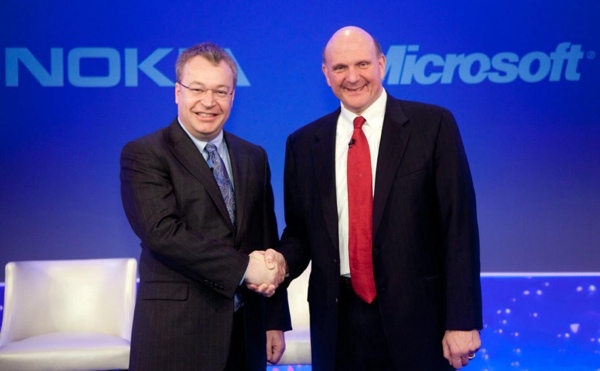 The Demise of Nokia 
In September 2014, Microsoft announced it's purchasing what's left of Nokia for 7.2 Billion. 1 year later Microsoft wrote off Nokia for 7.6 Billion after Nokia's declining market share. Which means they invested an additional $400M. Nokia's brand and patents were then sold to an offshore company which operates the brand today.
Related: Quick Guide: Firms that don't adopt online marketing are at risk
To sum up:
Every firm should transition as part of their grand plan to conquer their industry. Should professional services transition from traditional to online marketing? We think Yes. Embracing content marketing is the first step to unlocking success. 
To learn more from us, contact us or grab our free marketing assessment.